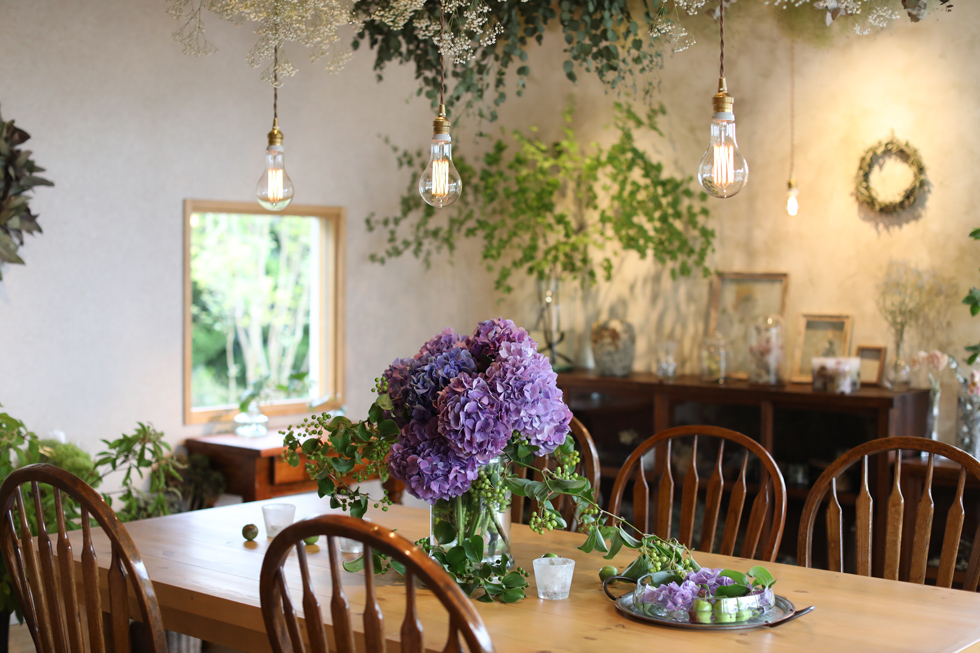 There is always the gentle time around flowers. Our shop handling souvenirs as Kikyou Shingen rice cake, popular Kikyou Shingen rice cake ice, and drinks in the store full of flowers all the year round.
"Live with wild herbs and enjoy the nature"
The café decorated with dry flowers from"Dolce vita" the flower store of Kikyouya. Enjoy the relaxed time with the natural sweet scent of gentle flowers.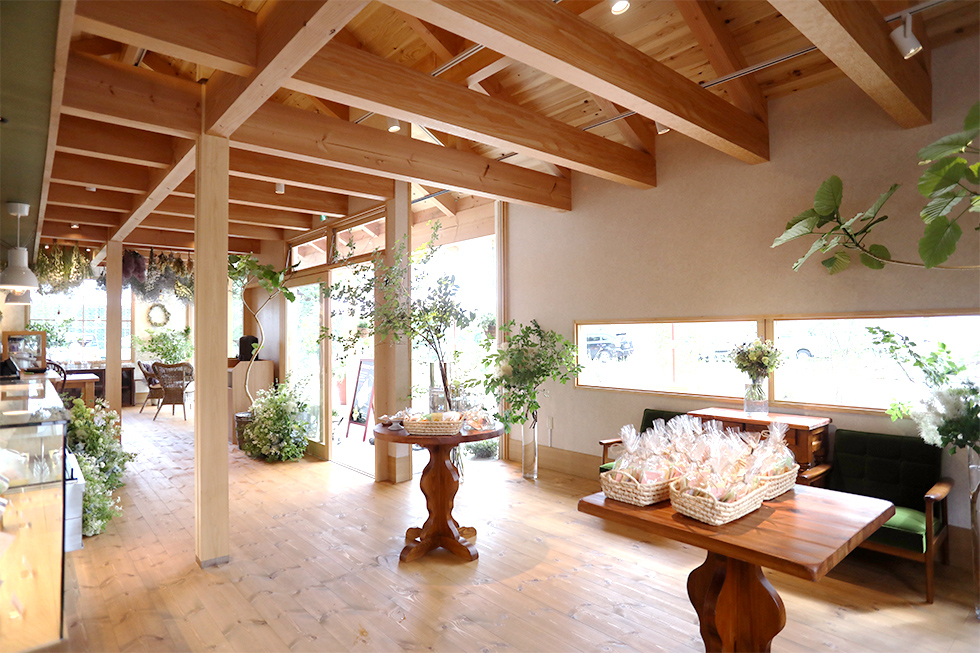 Take a breather with drinks and sweets of brown sugar syrup with rich mineral and exclusive soybean flour. We also sell the takeout sweets of Kikyouya as Kikyou Shingen fresh pudding or Kikyou Shingen rice cake ice.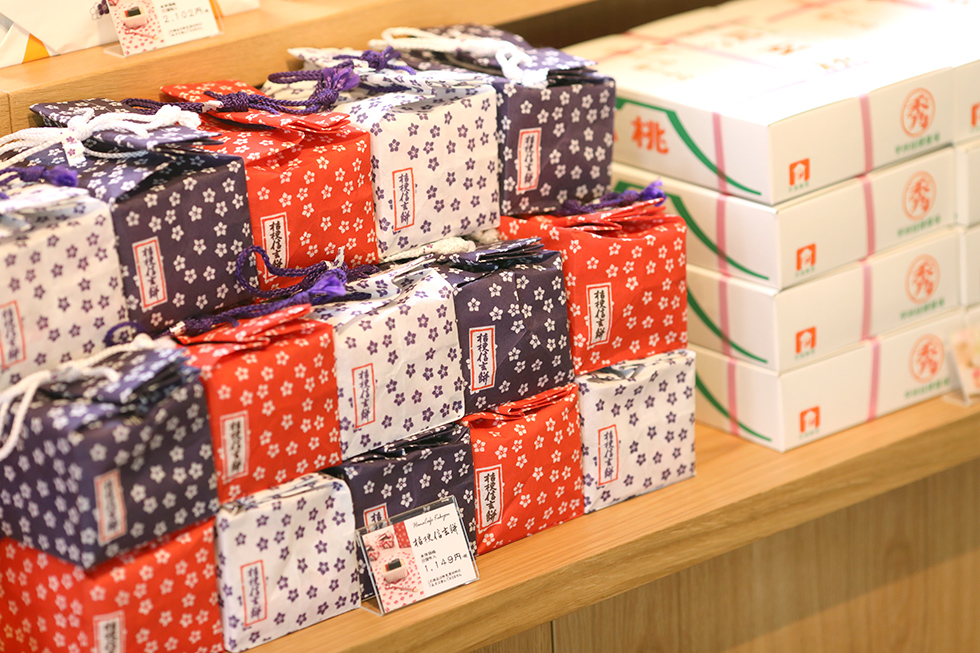 We handle original sweets as popular Kikyou Shingen soft ice cream, Kikyou Shingen rice cake parfait, and premium Kikyou Shingen fresh pudding. It is free to add rich brown sugar syrup for the latte that is using soybean flour, brown sugar syrup, and powdered tea as you like.